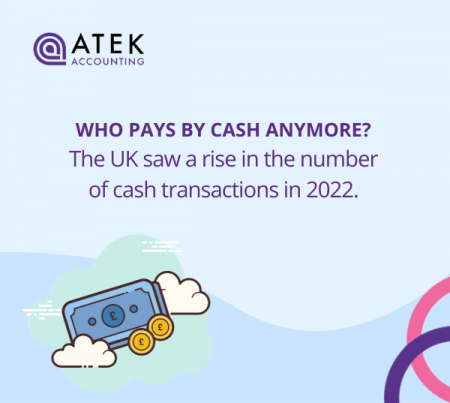 The number of transactions paid for with cash rose for the first time in a decade in 2022, according to data published by UK Finance.
According to UK Finance, the total number of payments made last year increased to 45.7 billion from 40.4 billion in 2021. 50% of all payments in the UK were made using debit cards. The number of cash transactions rose to 6.4 billion.
The data also showed that almost a third of all adults in the UK are registered for at least one mobile payment service, and 86% of individuals use remote banking.
Businesses' payments accounted for 13% of all payments made in the UK during 2022, and consumers made 87% of all payments.
"During 2022, we saw increased use of contactless, online banking, and mobile payments, although cost-of-living challenges meant that some people preferred to use cash to help with their budgeting.

"Changes to shopping and travel habits, particularly related to the rise of hybrid working, led to a big jump in the volume of transactions made. Debit cards remain the most popular way of paying, with them now accounting for half of all payments made in the UK." – Adrian Buckle, Head of Research at UK Finance
Learn how our financial experts can help you navigate the evolving business landscape and optimise your finances. Don't miss out – contact us today for tailored financial solutions to keep your business thriving.
Internet link: UK Finance website